Welcome to Burrenreagh: A Unique School Offering an Exceptional Educational Experience.
Welcome to the website of St. Patrick's Primary School, Burrenreagh, Bryansford. Set in an area of outstanding natural beauty close to Tollymore Forest Park, we are a vibrant, caring, thriving rural school that serves the Newcastle and Castlewellan area and beyond.
At St. Patrick's, staff work together to ensure that all children reach their full potential and receive an education in an intimate setting which inspires lifelong learning. Ours is a friendly school with a true family atmosphere where we offer an exceptional educational experience. We are proud to have small class sizes (an average of less than 20 per teacher) which bring enormous benefits for pupils with extremely high standards of achievement. The pastoral care of each pupil is of the utmost importance for us. We work hard each and every day to ensure that each child is happy and enjoying all aspects of life and learning at Burrenreagh.
You are most welcome to visit us and see our happy, purposeful school environment, with highly professional, dedicated staff who strive for the very best for every child in their care. Please telephone us here at the school office on 028 43778593 to arrange a time to visit us and you will enjoy a warm welcome. Alternatively, you may send an e- mail to jhunt307@c2kni.net .
We look forward to meeting you,
With every best wish,
Mr James Hunt
Principal
Enter your e mail address to receive our newsletter
Burrenreagh Lockdown Chronicles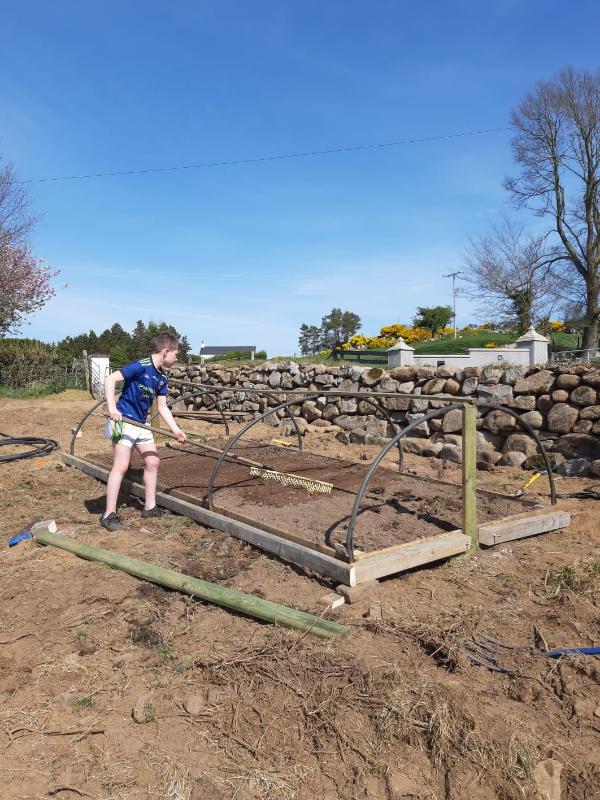 Shea is growing his own vegetables in Leitrim.
Sarah was going for a walk in her field with her family in Ballyward when her beautiful horse came to say hello.
Here is Siobhan with her pet lamb Danny
Caoimhe, Leah and Eoin are working so hard every day in Liatroim.
Aodhan with his pet lamb Rory
Keira is an amazing Irish Dancer. Here she is, waiting to begin her Zoom class with her school of Irish Dance.
Isabella is such a happy pupil all the time. She loves her online learning. Just look at her beautiful dog!
Anabelle just loves to look after her hens when she is not on Google Classroom or video conferencing with her class.
Leo with his dog
Aoife and Leo with their fairy tree
Aoife and Leo at Castlewellan Lake
Leo celebrated his 6th birthday in lockdown
Eoin has been helping his Dad lay topsoil in the garden
The google classroom is working really well. The children can keep in touch with each other and he can talk to his teacher and ask questions if he is stuck. Today they had a conference call and Jake was so excited to see all his friends and his teacher.
Kara has been baking at home a lot. She baked her Nanny a birthday cake and we had a zoom video call with Nanny. We sang happy birthday and Kara blew the candle out for her Nanny to make a wish.
Kara has been very busy doing her school work and she loves all the tasks her teacher has sent. Kara has been enjoying learning to read. She loves books and loves to read us all stories at home.
Aoife and Leo did not let the lockdown prevent them ahving a school sports day. Here they are having their own egg and spoon race!
Charlise, Emerson and Fallyn have been making rainbow posters for their windows to show support for frontline staff.
Erin practising her skills on the chicaine.
Sophie has been learning to grow plants during lockdown.
Fallyn's Home Study Time
Burrenreagh Half Zips Now Available to Order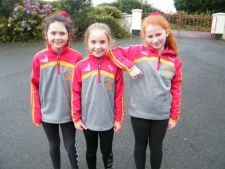 Half Zips
Our popular Burrenreagh half-zips are available to order once more at a cost of £26.50 each. Orders can be placed with Seaneen at the school office.
Burrenreagh Summer School Returns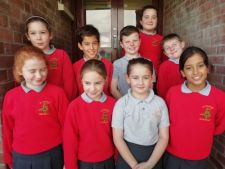 We will welcome our Primary 5, 6 and 7 pupils back to Burrenreagh for our Summer School 2021 beginning on 19 July for 1 week.
Our lunch menu will be supplied by a local restaurant in Newcastle. It will be taken from their children's menu. There will be no charge for food and no charge for any aspect of summer school.
Our summer school will include some numeracy and literacy with a real emphasis on creativity and fun outdoor activities. If you have not yet enrolled, please e mail jhunt307@c2ken.net to book your child's place.
Latest Photographs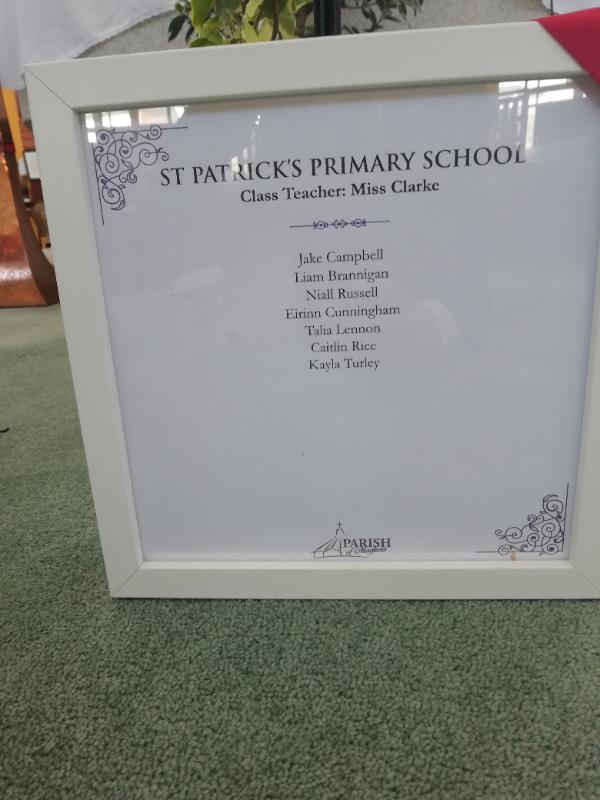 Upcoming Events
Friday, 22nd October 2021
School closes for mid-term break. (2.00pm)
Halowe'en Party Day
Monday, 1st November 2021
School reopens after mid-term break. (8.45am. )
St. Patrick's Primary School Burrenreagh, Burrenreagh Road, Castlewellan, BT31 9HH

Telephone: 02843778593