Welcome to Burrenreagh: A Unique School with Small Class Sizes Offering an Exceptional Educational Experience. A Small School with a Big Reputation.
Welcome to the website of St. Patrick's Primary School, Burrenreagh, Bryansford. Set in an area of outstanding natural beauty close to Tollymore Forest Park, we are a vibrant, caring, thriving rural school that serves the Newcastle and Castlewellan area and beyond.
At St. Patrick's, staff work together to ensure that all children reach their full potential and receive an education in an intimate setting which inspires lifelong learning. Ours is a friendly school with a true family atmosphere where we offer an exceptional educational experience. We are proud to have small class sizes (an average of less than 20 per teacher) which bring enormous benefits for pupils with extremely high standards of achievement. The pastoral care of each pupil is of the utmost importance for us. We work hard each and every day to ensure that each child is happy and enjoying all aspects of life and learning at Burrenreagh.
You are most welcome to visit us and see our happy, purposeful school environment, with highly professional, dedicated staff who strive for the very best for every child in their care. Please telephone us here at the school office on 028 43778593 to arrange a time to visit us and you will enjoy a warm welcome. Alternatively, you may send an e- mail to jhunt307@c2ken.net .
We look forward to meeting you,
With every best wish,
Mr James Hunt
Principal
Enter your e mail address to receive our newsletter
Major Grant for St. Patrick's, Burrenreagh.
St. Patrick's Primary School, Burrenreagh, Bryansford has been awarded £8266 as part of a brand-new Rural Community Pollinator Grants Scheme.
The initiative, financed by the Department of Agriculture, Environment and Rural Affairs (DAERA) and managed by the civic-pride campaign Live Here Live Here is designed to allow community groups and schools across rural Northern Ireland to benefit from funding between £3,000 to £12,000 to establish, enhance or develop a local community pollinator garden.
The pilot scheme, which made £1.5 million available for 2021/22 covered 95% of costs to community groups and schools embarking on their community environmental project.
A Rural Community Pollinator Garden is a shared space with pollinating plants, habitats, wildflowers, flowers, shrubs and trees, and the grants support new initiatives aimed at protecting and providing for pollinators. As the recent State of Nature report ranks Northern Ireland as the 12th worst offender in the world for biodiversity loss, many will hope the scheme acts as a turning point in the fight against the destruction of nature.
Successful grant applicants were required to illustrate their plans to maximise pollinator-friendly land-management techniques to increase the biodiversity value of an area by planting for pollinators, and to transform unused spaces into valued community spaces, adding habitats and greening-up formerly grey areas.
School principal, Mr. James Hunt comments, "We are using the money to create a beautiful pollinator garden with the involvement of pupils, parents and others in the community. This garden will provide a haven for bees, insects and endangered species by providing a perfect habitat which in turn will benefit the whole community. We are thrilled to work in partnership with the Live Here Love Here team to create a beautiful, educational outdoor space that will be a changing and developing outdoor classroom. We look forward to pupils, parents and the local community taking pride in this special space which will truly enhance the environment and throughout ongoing work each year, will educate us all about our environment and how we should care of it, nourish it and learn from it. In Burrenreagh, we are so fortunate in that we are in an amazingly beautiful environment, surrounded by green fields and nature. This helps our whole school community connect with nature and learn from it, with the pupils working together to develop skills for life and a real sense of the beauty and importance of the environment.
Our extensive pollinator gardens will incorporate large numbers of native pollinator plants, a fruit tree orchard, a greenhouse, outdoor planters where the pupils will learn to grow vegetables, a sensory garden, living willow houses, native trees and shrubs, and many more beautiful features. Our pupils are growing potatoes, rhubarb, cabbages, tomatoes, turnips, lettuce and so much more. This is a tremendous experience for our pupils in beautifu surroundings.
Our New Car Park is Now Open!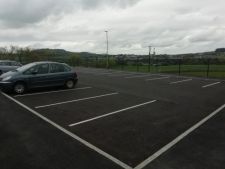 Our brand new car park is now open. The project, which has been funded by the Department of Finance, will bring much safer facilities for parents dropping off children each morning and collecting them in the evening. There is enhanced parking for visitors to the school with CCTV and a remotely-controlled gate. This brings great safety enhancements for pupils and parents alike.
Latest Photographs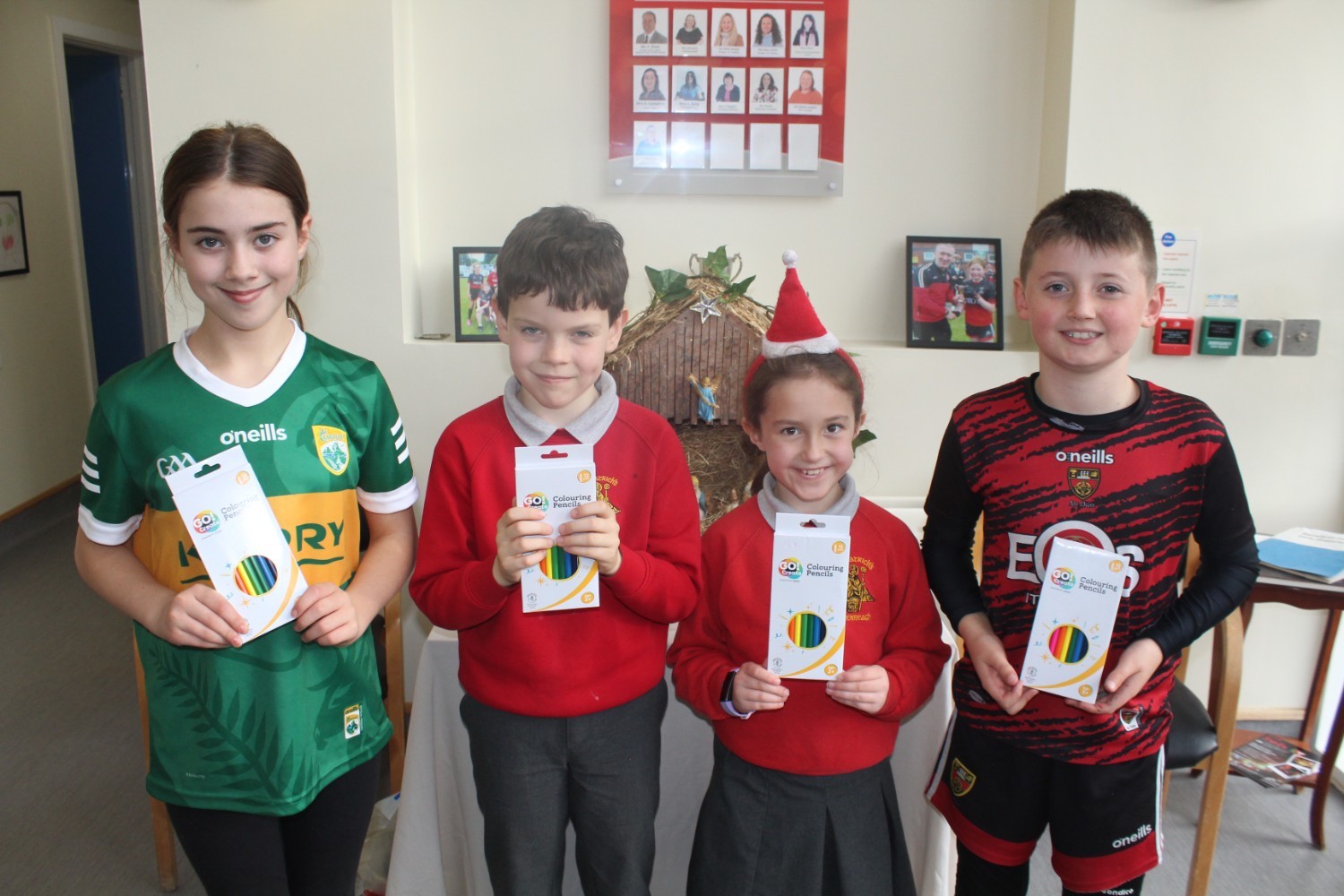 The Burrenreagh Gallery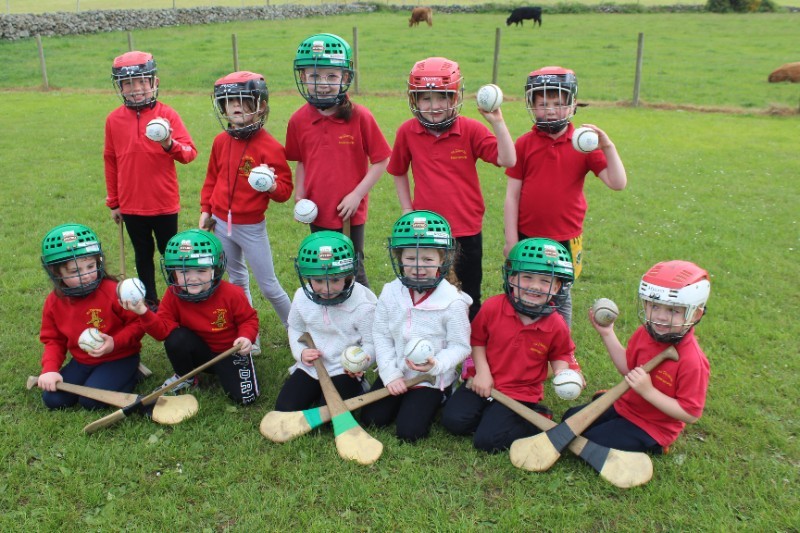 St. Patrick's Primary School Burrenreagh, Burrenreagh Road, Castlewellan, BT31 9HH

Telephone: 02843778593